LIFE CYCLE ASSESSMENT
WHY WOOD SHOULD BE THE PREFERED BUILDING MATERIAL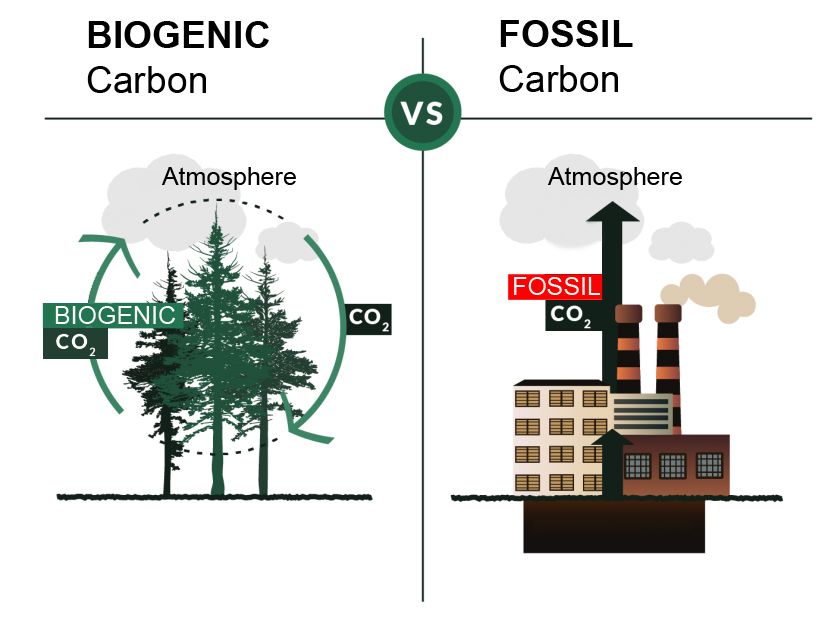 Each kg of wood produced in the forest captures 1.8 kg of CO2. Thus, when you choose a wood cladding from a well-managed forest, a material that stores biogenic carbon, you are helping to reduce the emission of CO2 in the atmosphere.
What is a Life Cycle Analysis?
Life Cycle Analysis (LCA) is a method used to evaluate the environmental impact of a product through its life cycle: encompassing extraction and processing of the raw materials, manufacturing, distribution, use, recycling, and their final disposal.
What inputs and outputs does a life cycle analysis of a material consider?
In an inventory analysis, the goal is to examine all the inputs and outputs in a product's life cycle, beginning with what the product is composed of, where those materials came from, where they go in the technosphere, and the inputs and outputs related to those component materials during their lifetime.
How are life cycle assessments carried out?
At each stage, a life cycle assessment considers the following:
The use of raw materials (including water);
The energy consumption; and
The release of waste substances into the environment.
Cedar Wall Cladding, a Mark of Ecological Awareness
The older the better, it says who you are! The natural aging process is a strong statement of your environmental awareness.
Hydroelectrical Processing
Our cedar burning processes mainly use the hydroelectricity.
Research & Development
Our Research and Development Team is developing exciting new ranges of cedar cladding.
The International Journal of Life Cycle Assessment (2018) 23:2110–2125