MONTRÉAL MUSEUM OF FINE ARTS
MONTREAL EXECUTIVE GOLF CLUB
ECOLOGICAL & SUSTAINABLE CLADDINGS
CEDAR (CHARRED OR UNCHARRED): A NATURAL CHOICE!
Charred wood is a smart choice for the interior as well as exterior of your home or building – it allows to avoid using environmentally harmful products while displaying amazingly diverse coating colours (see below). Order a sample box now and get inspired!
CAYAKI


THE CHARRED WOOD EXPERTS (SHU SUGI BAN)
CAYAKI specializes in interior and exterior high-end charred cedar cladding. Our company is a pioneer in this field in Canada. We favor local Eastern White Cedar and Western Red Cedar, a widely renowned construction material used for its rot-proof, as well as insect and weather-resistant properties.
NEW

OILED UNCHARRED CEDAR

4 REASONS FOR CHOOSING CHARRED WOOD OR OILED UNCHARRED CEDART
CHARRED WOOD AND BIOGENIC CARBON
Since cedar charred wood has a long lifespan, it will store carbon for a good number of years, which in the short term, contributes positively to global CO2 balance. At the end of its useful life, when the coating decomposes, it will release biogenic carbon. It will then be reabsorbed by a growing forest, unlike other fossil coverings that will emit fossil carbon that accumulates in the atmosphere.
PROMOTE THE CARBON CYCLE THROUGH SOUND FOREST MANAGEMENT
A well-managed forest captures CO2 and continuously releases oxygen back into the atmosphere, helping to mitigate the effects of climate change.
REDUCE CO2 EMISSIONS THROUGH WOOD
The Intergovernmental Panel on Climate Change (IPCC) pinpointed forests as one of the avenues that will need to be prioritized to reduce global CO2 emissions.
WOOD INSTEAD OF…
Using cedar charred wood as cladding help lower the use of other materials obtained through more polluting manufacturing processes. Indeed, some of these materials, in their manufacturing process, will emit up to 20 times more CO2 than wood.
6 ADVANTAGES OF CHARRED CEDAR
ECOLOGICAL PROCESS
No chemicals are required in our cedar charred wood technique. Our oils are natural and of superior quality.

HYDROPHOBE
Carbonizing wood solidifies its surface and the finishing products we use saturate its pores, making it impermeable.

UNIQUE COLOURING
Burnt shou sugi ban wood offers different colouring options. Look at our different shades and textures to see the possibilities.

INSECT PROTECTION
The shou sugi ban technique protects wood from harmful insects by destroying the sugar contained in the cellulose of the tree.

SUSTAINABLE EXTERIOR SIDING
Charred wood, especially Eastern White and Western Red Cedar, lasts up to 80 years. The japanese shou sugi ban technique is therefore an optimal choice for your home!
The charred layer of the wood gives it fire-retardant properties. Our Yakisugi product line (for interior use) adds additional flame retardant properties on both sides, and provides a velvety finish.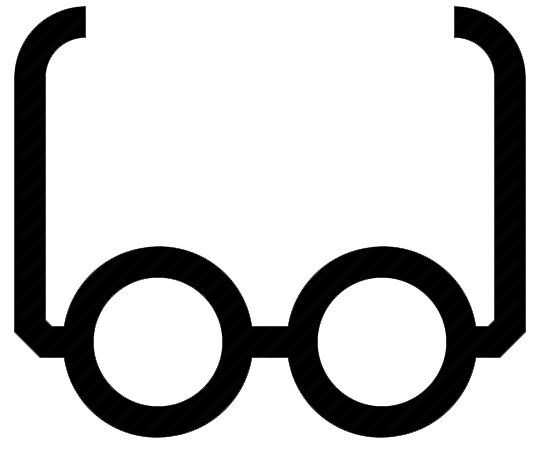 PROTECTION AGAINST AGING
The shou sugi ban treatment slows down the degradation of the wood caused by adverse weather conditions (water, wind, sun, etc.).
Our Unique Quality Signature
COLOURINGS, TEXTURES AND DARING DESIGN
The beauty of the cedar charred wood is that this technique makes it possible to highlight the wood's characteristics in a deployment of hues in an intensity that is well controlled. Thus, we can obtain colours and textures that blend perfectly with the desired decor and style : zen, contemporary, chalet-chic, etc.!
Colours and Textures
EXTERIOR/INTERIOR
Maintenance-Free
EXTERIOR/INTERIOR
CEDART BLACK CLAY (SEALED)
CEDART WHITE CLAY (SEALED)
CEDART YELLOWSTONE (SEALED)
Yakisugi – with Fire-Retardant Coating
INTERIOR /EXTERIOR


ZOOM
SAMPLE KIT (10 PIECES)
CHARRED

 

CEDAR
EXTERIOR & INTERIOR WALL SIDING
One sample kit : 30$ | Shipping cost (Ontario) : 26$
Expenses reimbursed upon first order.
Call us: 1.418.866.1021
Email: info@cayaki.com

 ZOOM
SAMPLE KIT (6 PIECES)
OILED

CEDAR (NOT CHARRED)
EXTERIOR & INTERIOR WALL SIDING
One sample kit : 20$ | Shipping cost (Ontario) : 26$
Expenses reimbursed upon first order.
Call us: 1.418.866.1021
Email: info@cayaki.com
Qualities of Eastern White Cedar and Western Red Cedar?
Cedar has two rings with different properties : the pale outer ring (sapwood), although essential to the tree's growth, it is more susceptible to shrinkage, cracking and decay. The dark inner ring (hardwood) when charred produces this texture so appreciated by architects and designers. 
Aesthetic Qualities
The burning reaction of Cedar is unique to each plank. Thus each board becomes a work of art in itself. The light, like a Rembrandt's work, flows between the hard veins to create this unique character that inhabits your project
What are the production delays? Where do we ship?
Production delays and shipping time depend on the volume of the order and the desired finish. Call us for delays 418 866-1021. We ship everywhere in Canada.
Where is our charred wood produced? Where do we harvest our wood?
The quality and origin of our raw material are of great importance to us. Our wood is harvested in Quebec and Vancouver and transformed in our factory in Kamouraska. We perform all production steps and can therefore control the consistency and quality of our products.
What is the difference between burnt and charred wood?
Roasted wood is baked at high temperature to lower its humidity rate (from 6 to 8%), a process which ensures excellent dimensional stability for interior uses. However, if installed outside, this product quickly tends to crack and fade.
Our wood is first processed through a dryer and stabilized in order to obtain an ideal humidity rate for interior and exterior uses. Its surface is then burned (charred), which results in better adverse weather and UV protection. Furthermore, the charring and brushing techniques we use produce unique and superb colours and textures.
How is charred wood installed? What should you know about its installation?
We produced a detailed installation guide on interior and exterior cladding.
Is charred wood cladding maintenance-free?
Charred wood is a living product. On the Crocodile finish, the carbon layer naturally protects the wood fiber (maintenance-free), which ensures it will keep its black finish.
With other finishes (Jaguar, Cap Cod and Brooklyn), the wood ages beautifully over time and develops a unique patina. You have two choices : either you leave the patina form naturally, either you apply an oil coat at your convenience.
Do you guarantee the product's long-term durability?
All charred wood planks are produced with the greatest care. However, we do not guarantee the cladding's long-term durability, nor from the potential shrinkage, cracking and warping of the product wearing away over time.
Nonetheless, along with SEREX (Service de Recherche et d'Expertise en transformation des produits forestiers) – a research and expertise service specialized in wood product transformation, we have conducted a study which allowed us to examine the following phenomena:
The aging process of our products;
The product's dimentional stability over time;
The product supply.
In conclusion:
The Crocodile finish will slightly vary. In fact, its core veins, exposed to wind and dust, will fade over time, while other finishes pale at a different rhythm;
Our products have a very good dimensional stability; and
Supply is guaranteed by several providers.
What should you refrain from doing?
Do not pressure wash the cladding – you could chip and damage its carbon layer. In general, the use of a pressure washer is not recommended with charred wood. Please opt for the following method : with a wet rag, wash off finger marks, residue and dust accumulation to bring back the product's initial glow.

HIGH-END CHARRED WOOD MADE BY PEOPLE WHO CARE
Should you have any questions
or comments
1.514.298.7910