WHITE CLAY

OILED UNCHARRED



NATURAL ECOLOGICAL AGING
EXTERIOR/INTERIOR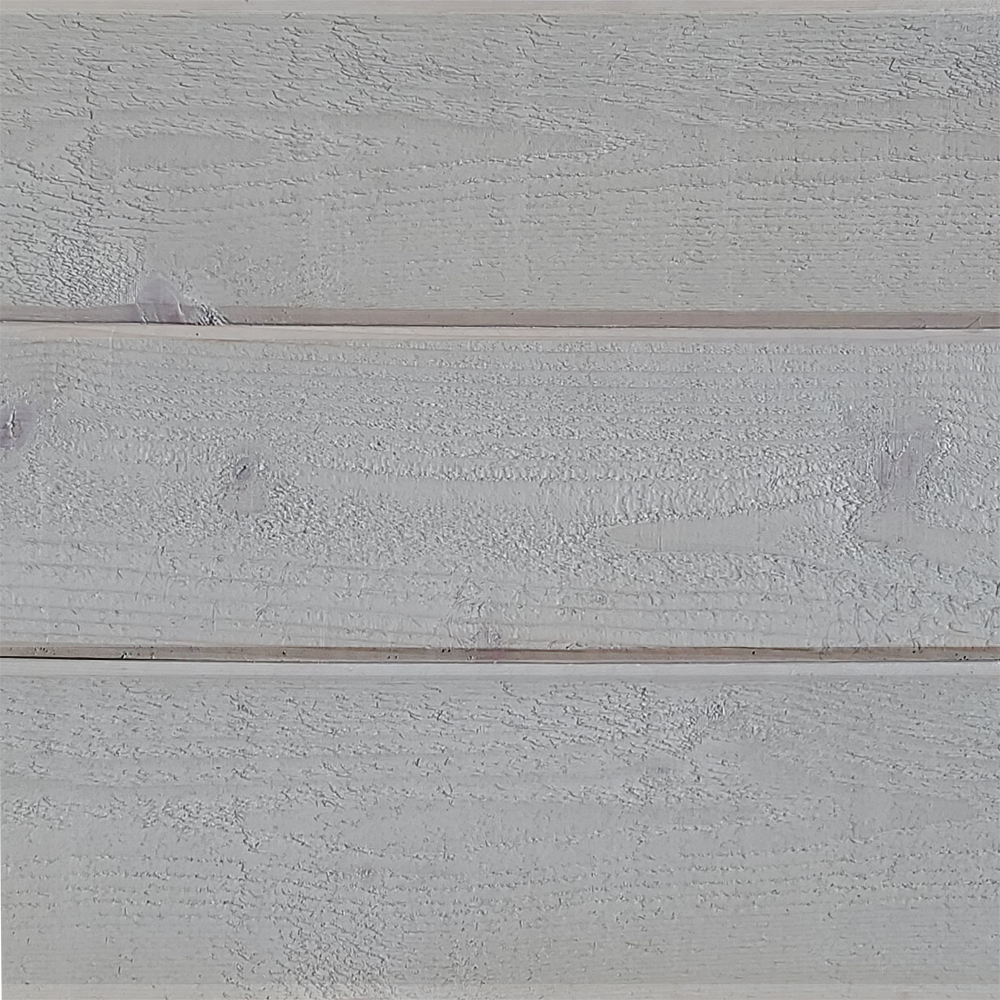 Wood is a living product. Depending on the finish chosen, the color fades differently over time. The fiber ages admirably and like a masterpiece, it develops a unique patina. You can either let the grain of the wood naturally acquire its "ecological" patina, or oil the coating when you see fit. Above pictures are meant to be representative only. The Product's aging depends on its exposure to the elements (sun, rain, wind, ice, etc.).
Click top button ORDER NOW for a sample kit (12 pieces), or visit our online store. 
Application: interior & exterior
Species: Eastern White Cedar 
Profile: square
Finish: brushed, dyed and sealed 
Application : Interior and exterior
Species : Eastern White Cedar/Western Red Cedar
Profiles : V-Joint
Eastern White Cedar : V-joint (finger jointed wood)
Finish : oiled, UV protection
CEDART SAMPLE KIT (5 pieces)
We only work with cedar, which gives you a 25 years guarantee on the degradation of materials. We offer products with or without maintenance. The color of oil finished products may vary over time depending on exposure to the elements (sun, rain, wind, ice, etc.). Some people find that the natural aging of wood goes very well with their ecological values, in addition to having a magnificent cachet. Those who wish to retain as much as possible the original color can apply, after a light cleaning with water (no stripping required!), a new coat of natural oil with UV protection as needed.
CONTACT US :  1 418-866-1021